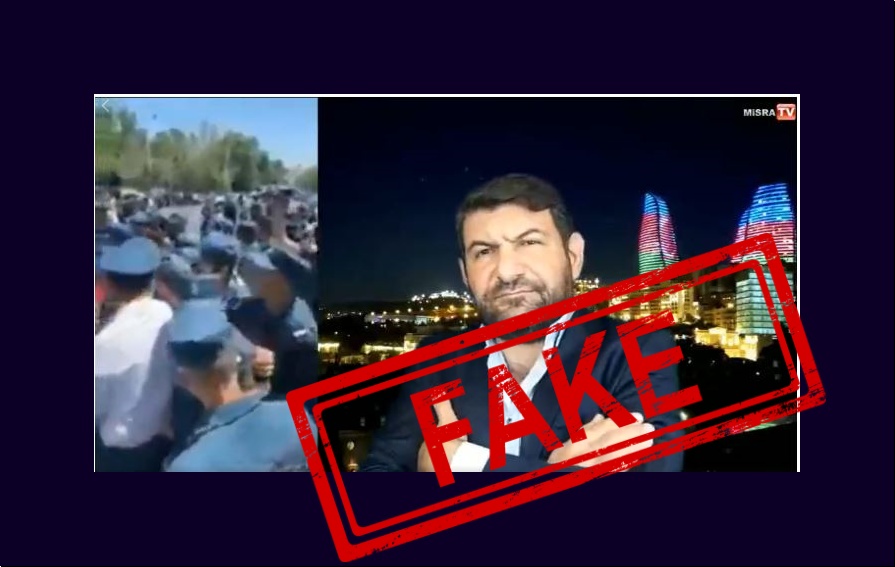 Follow us also on Telegram
An Azerbaijani blogger Fuad Abbasov spoke about the tense situation on the Armenian-Azerbaijani border in regular video post on his blog. According to Abbasov, the Armenians are no longer ready to resist the enemy.
As a justification for his own words Abbasov shows two videos. In the first video we see the protest action of June 16 in front of the National Security Service rorganized by the "Prosperous Armenia" political party in support of Gagik Tsarukyan. By showing these scenes, the journalist represents the deputies as Armenian mothers whose sons are forced by the n to go to Artsakh for war. Abbasov notes that the Armenian mothers are tired of war and this protest aims to put an end to it.
As it has been already mentioned, the video is taken from protest action on June 16, when the deprivation of parliamentary immunity of Gagik Tsarukyan was on the agenda. You can watch the video following the link below:
The blogger's second video aims to show that the Armenian soldiers are also tired of war, they don't want to join the Armenian army and they refuse to shoot the opponent. This time Abbasov uses the video of arresting Narek Malyan, the founder of the VETO initiative, who was wearing military uniform in the video.
However, as it is known, Narek Malyan is not a military officer and his arrest is connected to organizing protest actions during the State of Emergency.
See the video below:
So we report that blogger Fuad Abbasov lies to his followers by saying that the Armenians refuse to fight.
The videos attached have no connection with the readiness of the Armenians to take part in the war. No action took place in Armenia against the service in the Armed Forces or the participation in the military operations.